Last updated on 21st December 2020
Home Loan Hunger Games: Why So Many Aussie Borrowers Are Leaving The Major Banks
Property investors are leading the charge as Aussies vote with their feet and leave the banks behind.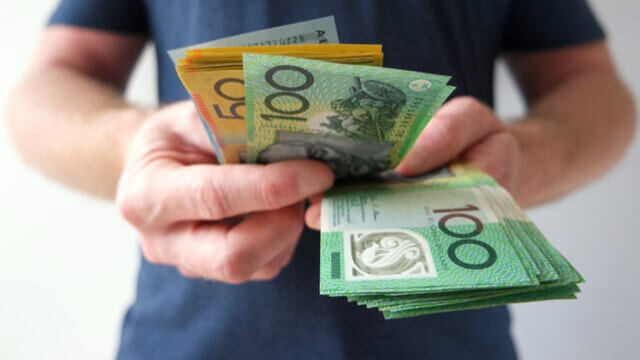 People comparing with us are saving an average of $3,259 a year*
With the Royal Commission into Australia's banks in full swing, property owners are voting with their feet. Data from a new AFG report has shown that more people than ever before are choosing to take out loans from non-major lenders, and investors are leading the charge away from the big 4 banks*.
Smaller lenders are rushing to fill the gaps and offering great deals to draw in new customers. With lower rates, no ongoing fees and bonus features, these loans are attracting the attention of property investors. But it's not just investors who should be taking advantage of this value.
Whether you're looking to refinance for a better rate or you're shopping around for your first home, the team at Rate Comparison can help you save.
Our free service includes everything from a quick and easy rate comparison, to personalised advice from an experienced broker who'll negotiate hard for the loan terms you want. With an Australian team led by James Green, a 20+ year veteran of the industry, you'll benefit from a wealth of insider knowledge without ever having to pay a cent.
Here's How You Do It:
Step 1: Select your State below.
Step 2: After answering a few questions, you will have the opportunity to compare competitive rates and could be eligible for significant savings.
The difference even just a low rate can have on your bottom line is staggering. For example, on a $500,000 loan, the difference between paying a rate of 4.5% and paying 4% works out to a staggering $41,996.77 over the life of a standard 30 year loan. That's over $40k for you to spend or reinvest.
At RateComparison our team of experienced brokers can walk you through each step to help you save. Finding a better deal on your mortgage doesn't need to be complicated, and Australians are taking advantage of this free service to make an informed decision and save.
Getting started on your home loan savings is as simple as leaving a few details. From there, our home loans experts will find you the best rates from Australia's leading lenders, and guide you in choosing a lender that works for you.
Just a few minutes of your time can add up to thousands of dollars in savings. There's no time like the present to stop wasting your money, so why not try our free service and find out just how much you can save today?
*Savings figure based off data collected between 1/07/2017 and 1/03/2019.
References:
**Australian Financial Review 2019, www.afr.com/companies/financial-services/non-banks-double-business-lending-share-as-majors-slide-20191111-p539g8
*** Business Insider 2019, www.businessinsider.com.au/banks-interest-rates-cut-big-four-2019-10
Get Started Now:
Step 1: Select your State below.
Step 2: After answering a few questions, you will have the opportunity to compare quotes in your area and could be eligible for significant savings.
This article is opinion only and should not be taken as financial advice. Check with a financial professional before making any decisions.