A spectacular home design doesn't have to cost the earth.
Designer homes can be, but are not necessarily, expensive to create nor maintain. If you're looking to give your home a much needed facelift, you should know that you don't have to break the bank. In fact, quite the opposite. There are so many budget-friendly ranges and brands out there in places you may not have expected. And they're all dishing out beautiful pieces at great prices.
Sound good? Read on for tips on getting your dream designer home (cheap), where to shop and what to look for.
First Step: Get Inspired
Don't have a Pinterest account? Get one. It's your go-to for immediate design inspiration. No matter what you're looking for (or even if you have no idea what to look for), Pinterest is your best friend and she's right at your fingertips.
The oddly satisfying app allows you to browse an endless array of images related to a topic of your choice. You can instantly save your favourite finds in various folders to keep your ideas organised and front-of-mind.
Pinterest is widely used for home and interior purposes, so get on the bandwagon if you haven't already. Prepare yourself for genius DIY ideas, interior inspiration and awesome styling tips.
Second Step: Think Like a Designer
There are a few fundamental design principles you should keep in mind to create a flawless, wholesome interior. While design principles can get complex, for our purposes, we'll keep things brief:
Keep it balanced:

An evenly-weighted room is ideal. Incorporate furniture, objects, colour, lines and textures evenly around a room. You want each side of a room to look 'equal'. For example, if you have a table centred in a space, you should have chairs on either side. Similarly, you don't want an abundance of colour in one corner, and dullness in another.

Create harmony:

All elements in a room should be related to create one unified whole. For instance, your design may be tied together by a particular colour scheme or theme.

Get it in proportion

: By proportion, we mean the ratio between the size of one part to another. Keeping everything in proportion to your room will ensure objects look like they belong there. For example, if you have high ceilings in your home, high-rise furniture should be preferred over low-rise furniture.

Anchorage:

Create a focal point to bring interest to any room. This could be an object, a window, a wall hanging or any other feature that acts as the centrepiece of a room.

Contrast

: Contrast can be achieved via colour, form or space. Ensure that you're 'mixing up' elements where appropriate, to add interest and dimension to your final design.
Features, Features, Features
It's no shock to anyone that a great design comes down to great features. With your design principles in mind, you can create an extraordinary new look with the right features.
Remember – quality over quantity. It's better to adopt a minimalist mindset and purchase a few furnishings you're really happy with, rather than a whole bunch of average pieces that don't fit well.
Regardless of whether you're on a budget, the following features and elements are high impact. Investing in and experimenting with these will make a big difference to your home for little dosh.
Spice Up Your Floor
A rug can bring so much flair into any room, aesthetically and practically. It can break up a bare floor, add a pop of colour, warm up cool tiles or create a cosy, inviting space.
You want to ensure your rug choice matches the theme of your space. For a luxe space, try fluffy textures, neutral colours or monochrome prints. For a coastal vibe, try something Aztec and more brightly coloured.
Opt for a larger rug made from natural materials, rather than smaller, synthetic alternatives.
Where to shop: Freedom, Tree of Life, Kmart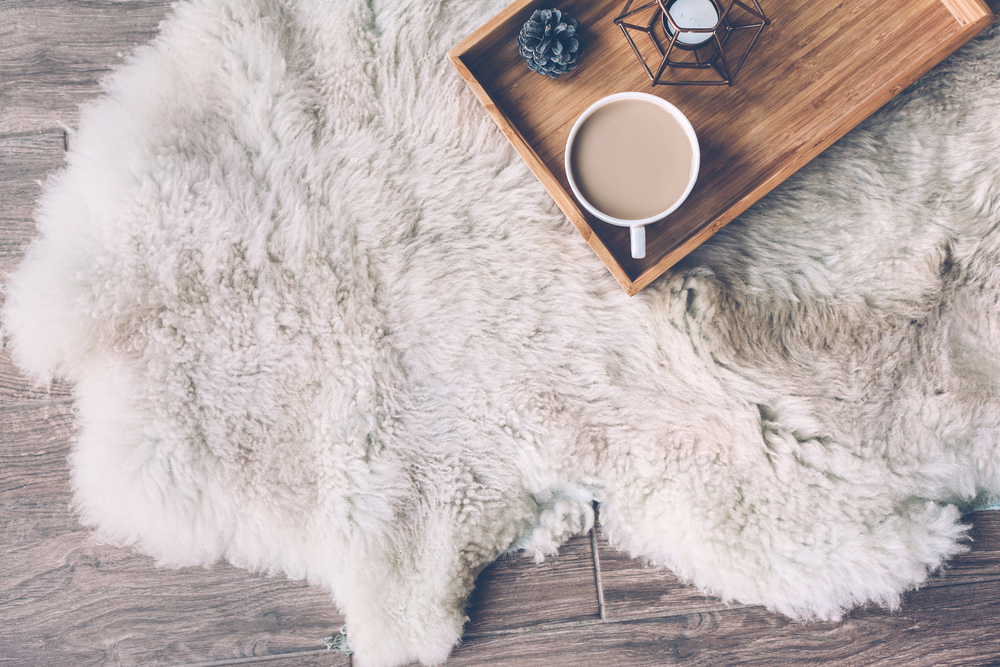 Texture
Texture is great fun to experiment with and the options are endless. You may have an interesting plant in your backyard or an old piece of furniture you'd like to restore. If you live near the coast, you can experiment with sand in bottles, seashells or driftwood.
Look for textured cushions, rugs, and wall art. Beautiful textures can also be found in wooden furniture and ornaments.
Where to shop: Kmart, local garage sales, thrift shops, trash and treasure markets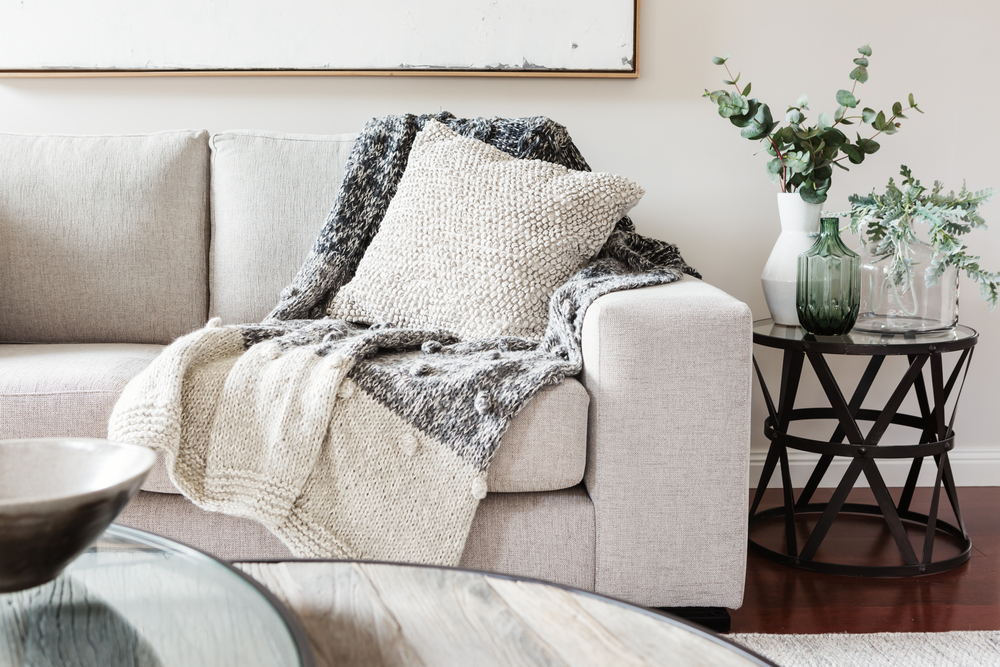 Plants
Indoor plants bring a touch of the outdoors in. They add life and freshness to a space, and some studies suggest they may even make you happier and healthier when brought inside.
Pick a forgiving, low maintenance indoor plant, especially if you are time-poor. Some great options include:
Cacti (very easy to maintain – water once or twice a fortnight)

Snake plant (a hardy succulent – can go for a month without water, but best to give them a spritz once a fortnight)

Bamboo palm (they can grow quite big if you plant them in a big pot. Needs sunlight, so place near a window)

Aloe (very low maintenance – water once every 2-3 weeks)

Dracaena (good for purifying air but be warned; may be toxic to cats and dogs)

Prayer plant (does better in bright, indirect sunlight, but is tolerant of low light conditions)
Where to shop: Bunnings, your garden, local markets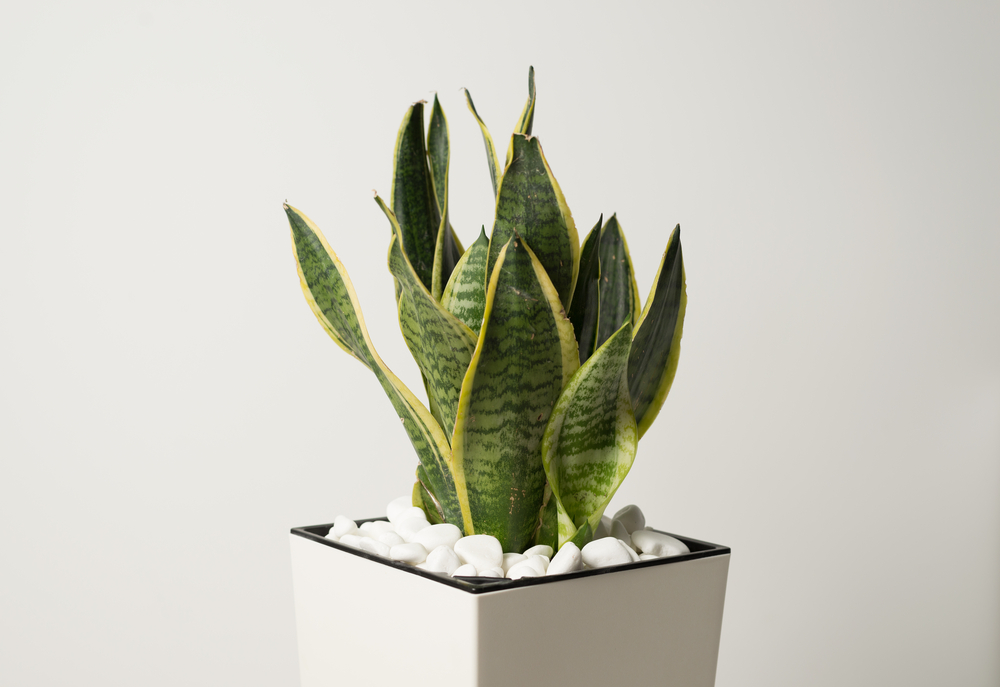 Play With Light
Light welcomes warmth and life into a space. A great, cheaper option for lighting (that won't look cheap) is a luxe black desk lamp that can be positioned on a bedside table, desk, or cabinet. Black lamps are classic and luxurious – you can't go wrong.
Where to shop: Ikea, Officeworks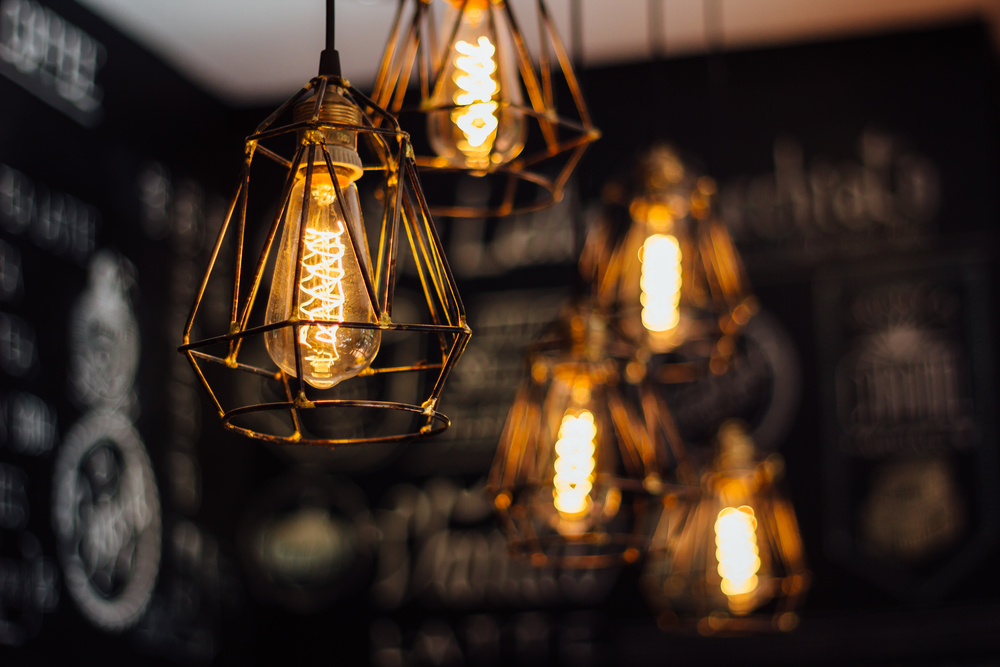 Pops of Colour
While monochrome rooms can look pretty and feel luxurious, embracing colour is generally a safer option when on a budget. It's easier to find quality pieces, you have more options available and colour can distract the eye from anything that may look slightly on the cheap side.
Use neutrals (black, white, brown woods, steel) as a base and then build with colour. Colour can be sourced from objects, plants, art, accessories – you name it. Just ensure you are being consistent with your colour scheme.
For example, one room that incorporates green, brown and yellow from leafy plants, wooden furnishings and warm lighting will not suit the next room if it's popping with pastels and loaded with kitsch wall hangings.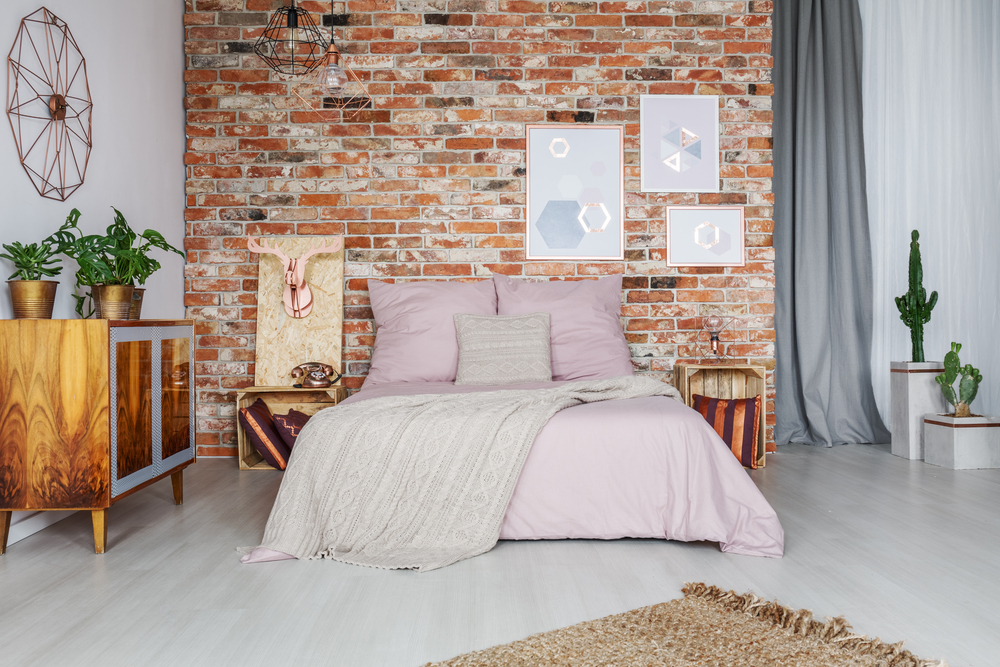 Fancy a New Bed Head?
It's amazing how just one piece can make such a powerful difference to a bedroom. Rather than buying a completely new bed frame, consider swapping out just your bed head.
A new bed head can create the perfect base for a new bedroom theme. Try re-purposed wood for a coastal or boho theme, and velvet for something more luxe.
Where to shop: Freedom, eBay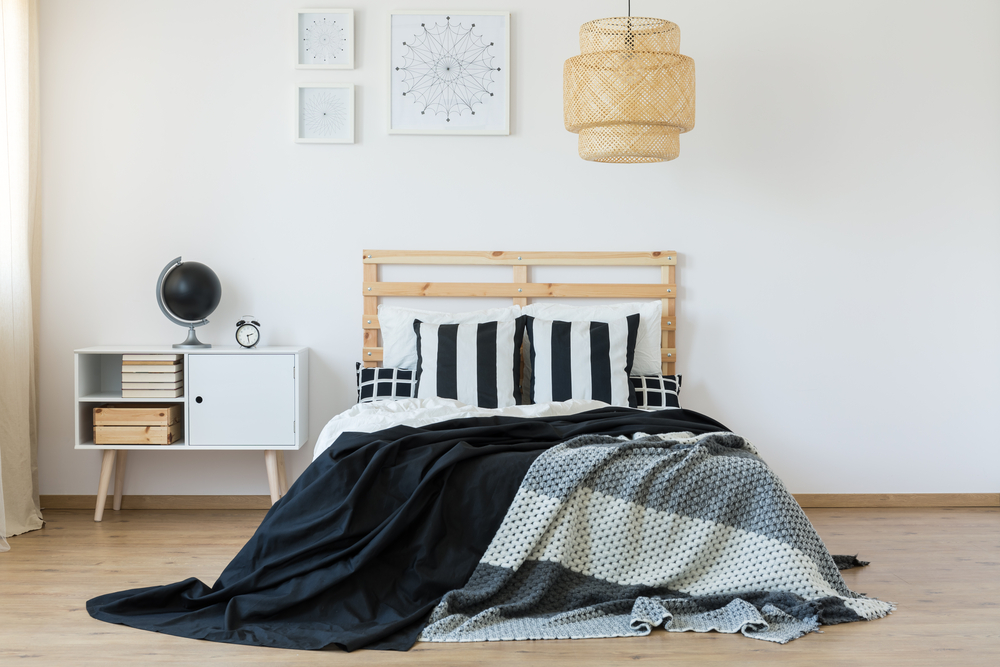 A Lick of Paint
A lick of paint is a quick, cheap way to completely makeover a space. While it can get messy, with the right equipment and a couple days spare, you can paint up a masterpiece. The results can be truly huge.
It can really 'wake up' and refresh a room while hiding nasty cracks and blemishes due to wear and tear on your walls.
Where to shop: Bunnings
Scent
A great smelling room can do wonders (and is often overlooked). Why not delight all five of the senses? Shopping for candles and diffusers is therapeutic for some, not to mention, a cheap, yet effective fix for a great smelling room.
Try creamy vanillas or spiced fruits for a luxe room, fresh citrus, linen or coconut for a coastal vibe, and sweet, floral or earthy tones for a home in the bush or country.
An appropriate scent can really bring a room together and provide that special, final touch.
Candles are widely available. You can find a good quality, scented soy candle for under $25. So don't be fooled by price tags double or triple that (unless you're super into the scent, of course).
You can also decorate your home with fresh flowers for a sweet fragrant touch. Lavender is a great long-lasting choice. You can make or purchase dried lavender bags to hang in your bedroom or living area for a small price.
Where to shop: Glasshouse, Fenton & Fenton (both Australian brands), Dusk, Tree of Life, Kmart, eBay, local boutique stores or craft markets, most homeware stores, your garden (to name a few!)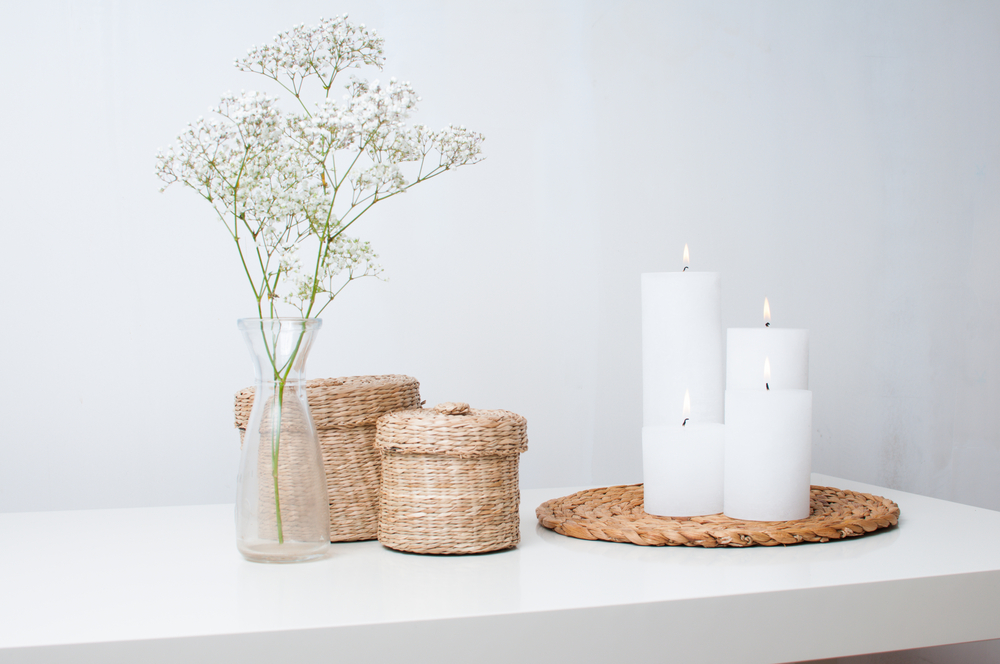 Pick the Right Places to Shop…
If you're looking for gorgeous interiors that do the job (both classic and current styles), look no further – these brands provide bang for your buck. Depending on what you're looking for, you can check out:
Bunnings for paint, pots and plants.

Ikea for Scandinavian-style furnishings and homewares.

Kmart for furnishings, homewares, candles and both indoor/outdoor features. Shop here for luxe and minimal designs.

Officeworks for furniture, decor and lighting. Shop here for basics.

Tree of Life for homewares, candles, rugs and cushions. Shop here if you're after colourful, bohemian vibes.

Boutiques/market stalls for homewares and trinkets. Shop here for that unique find!
If you have the time, it's worth visiting local garage sales and second-hand markets to pick up cheap, yet priceless finds.