Moving house is exciting, but it can also be an intense lesson in juggling competing priorities. For months you may have to contend with a nagging feeling that you've forgotten something—if only you could remember what it was!
Key Points
By investing when you are young, you are creating not only revenue for your future, but you are acquiring financial knowledge and establishing good savings habits.
Compound interest builds your investment by leaps and bounds; the earlier you start the more money you're likely to make.
There are many ways to begin investing, such as: Exchange Traded Funds, or EFT's, which are a great way to build long-term growth and diversify your financial portfolio.
Dreaming of a new car? Or a summer vacation around the world? If you are reading this article, it means you are interested in building not only a cash reserve, but also a future for yourself. Let's take a broad look at Investing 101.
Starting down the path to build your future can be a bit daunting – you don't have a lot of money to invest, and even less to lose. But it can be one of the best things you can do for yourself. Therefore, a wise plan would be to look into investments which may grow slow (that's okay, you have the time!) and have minimal risk for loss. Let's talk about a few ways your money can make money. Time is on your side, you are in it for the long-haul.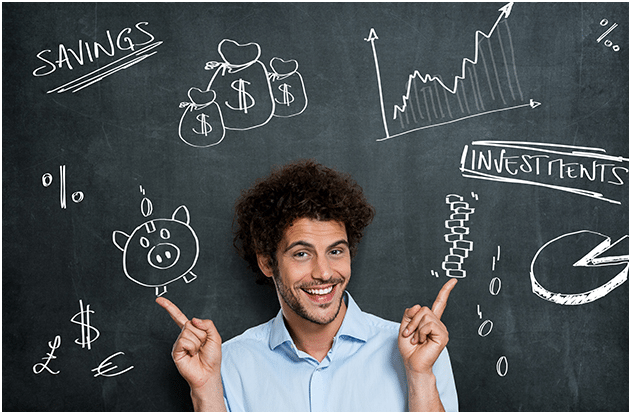 The Power of Investing When You are Young
By beginning an investment strategy when you are young, you are giving yourself added time to accumulate wealth and security. You will also be giving yourself a cushion if an emergency puts you in a place of need.
Compound My Interest, Please!
Taking advantage of compound interest also gives you an added advantage of reinvesting your growth on the initial investments. Even in a short period of time, money grows quickly. Add this formula to your advantage of beginning early in life, and you end up with a potential of triple digit percentage growths!
Take a quick look at the table below:
| Year | Investment | Monthly Investment | Compound Interest Rate | Annual Total |
| --- | --- | --- | --- | --- |
| 1st | $ 2000 | $ 3000 | 6% | $ 2493.43 |
| 10th | Accumulated Interest | $ 3000 | 6% | $ 8555.17 |
If you had not invested your $2000 and just put it in a piggy bank, along with your $30 a month, after 10 years, your total would be $6320.00. So, even this conservative plan has made you $2235.17 in ten years time; you made more on interest than your initial investment!
Diversify Your Investments
Choose many areas, or diversify, when investing your money. By doing this, your money will be spread out and if something drops, your other accounts will keep you in the game. Mix them up – stocks, bonds, commodities, options, savings, annuities; all of these can make you money and will give you the returns you are looking for down the road.
Exchange Traded Funds (EFT's) are a mutual fund and one way to diversify and make your life investing simple. You can choose pre-arranged portfolios which are grouped to offer low-risk, medium-risk, and high-risk portfolios. Some have focuses (asset classes) on certain types of companies, perhaps IT or hotels, and some are more varied offering foreign currencies or global commodities. Websites can give you added knowledge about certain investments which appeal to you, so do some research.
If you have someone else govern your EFT (active management or managed funds) they may charge fees; there are some websites which don't. Read the fine print. Your portfolio will have to do double time for you to pay them and make you money.
Special Note: Cryptocurrency
The latest buzz in the investment world are cryptocurrencies. For the few which are still trading, it's a risky choice. This market is very volatile, and what you have today may go up in smoke tomorrow … or even tonight. Don't be swayed by this or other 'quick investment' schemes. You have ample time to gather wise knowledge and invest steadily.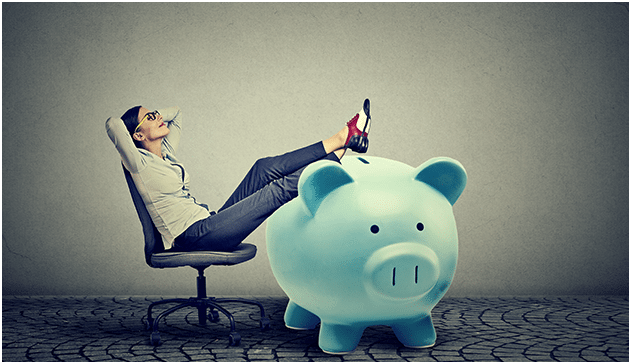 Property and Real Estate
Currently, housing prices are dropping and loans are accessible, which is good. The buy-in for this type of investment is, however, very steep. You will need a large sum of money to get into a property, and with prices dropping, you won't have a cash return until it rises. Keep an eye on this, though. When you have reached a particular amount in your shares/stocks portfolio, it may be a great time to invest, which may even be for your first home!
Make a Habit of Investing Monthly
You don't have to invest a large amount to end up with great returns; begin small if you need. But do begin. By being smart and investing now, you will be building a future. You will also gain ideas for setting goals.
Remember, nothing is written in stone. What you invest in today is what you'll gain tomorrow, so do a bit of homework, find some investments which suit you, and start building for your future!