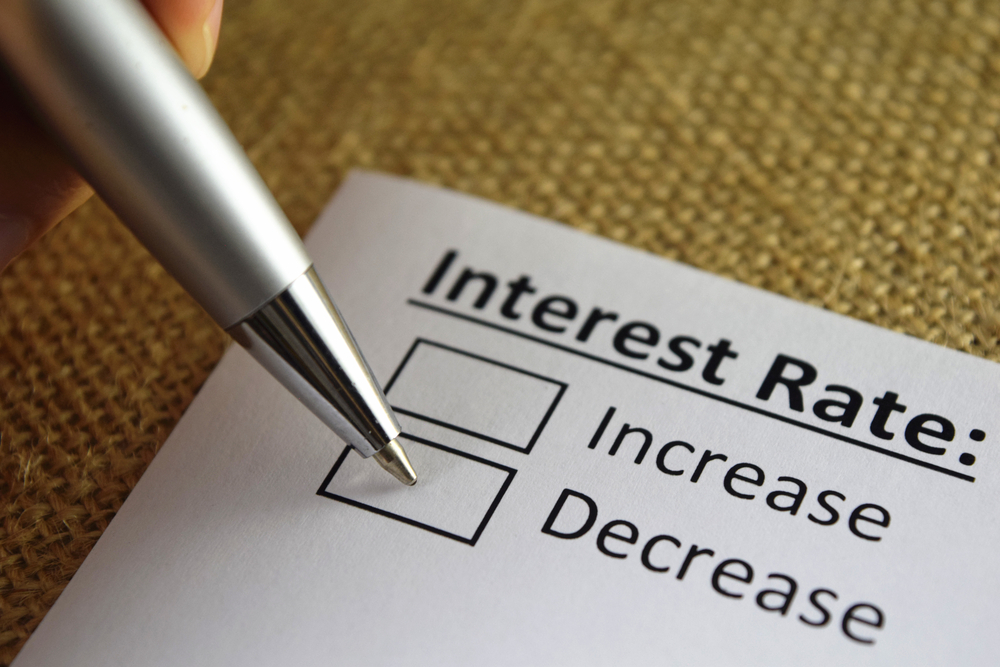 Experts are divided on the timing of 2019 interest rate movements, but there's one thing most agree on: rates are likely to go up. Initial reports predicted rate hikes by the close of 2018, but economists are now saying it could be mid-2019 or later.
So why the extension? That's due to a number of factors, most notably low wage growth and weak inflation. As most Aussie families would have noticed, pay rises in Australia have been almost nonexistent over the last year.
With wage growth creeping upwards by a measly 0.5% in early 2018, the economy has suffered. When Aussies aren't spending, the economy isn't growing, which means the Reserve Bank of Australia (RBA) isn't hitting its targets.
The RBA was aiming for an inflation target of two to three percent, but the actual rates have been closer to 2%. As a result, the RBA recently revised its language, stating that its inflation goals are to "return to the midpoint".
Economists interpret these subtle changes in tone from the RBA as a lack of confidence, suggesting that rate changes could be further away than we thought.
Along with low wage growth and weak inflationary pressures, housing prices are falling, which takes some of the heat out of the economy.
The RBA is unlikely to raise its rates while current economic conditions stand, because this would result in slower growth and a stagnant economy. Rate hikes are implemented to help sustain economic growth, which isn't required in the current climate.
So why are we still predicting a rate hike? The official cash rate has been sitting at record lows of 1.5% since 2016, so there's not much wiggle room to bring them down. There's unlimited scope to raise rates but very limited scope to cut them; introducing a rate rise too soon could have catastrophic effects on the economy.
The economy is expected to strengthen eventually, and when that happens we can expect to see rates go up. When will this happen? Well, that depends on who you talk to. The big four banks are predicting changes to kick in anywhere from May 2019 to December 2020.
This all means that Aussies who are looking for a better deal on their mortgage may still have time to lock in a good rate. The general outlook indicates that the RBA may implement a rate rise by the middle of 2019, so don't wait too long or you could be facing a higher rate.
It's not just general economic factors and the RBA cash rate that can influence interest rates. The cost of borrowing for lenders also plays a key role. Funding mortgages is becoming more expensive for lenders, largely because of shrinking home loan deposits.
Aussies simply aren't able to save as much as they used to, which means there's less cash going towards the initial purchase of a home. In turn, we're relying on banks to fund a larger portion of the mortgage.
To do this, lenders are tapping into short-term money markets. These debt capital markets rely on something called a Bank Bill Swap Rate (BBSW). This is a reference rate that tends to be higher than the cash rate, because it's not directly linked to other rates.
The result? It's costing banks more to lend money, and that cost is being passed on to customers in the form of higher interest rates. Even if the cash rate remains low, lenders still raise rates to compensate for other costs.
Not only have many Aussie homeowners have borrowed more than they've saved, more and more borrowers are reaching the end of their interest-only loan period. They're transferring across to principal and interest repayments, which are higher than interest-only repayments.
This means less money to go towards other expenses, along with a higher risk of defaulting on loans. To protect themselves, lenders are tightening their lending criteria.
If you're currently shopping for a home loan, the 2019 interest rate outlook might not seem too promising. However, it's not all doom and gloom. Even with tougher lending criteria, lower deposits, and pressure on interest rates, it's still possible to find a home loan that ticks the boxes.
Whether you're looking for a better rate on your current home loan, or you're not happy with the service from your lender, it pays to compare your options. Mortgages can be complicated, so talk to a RateComparison expert who can guide you through the process and help you get the best possible outcome.