Last Updated on 7 December 2020
Homeowner's Guide to a Home Loan Top Up
---
When money is tight, big purchases get put on hold. But some things—like higher education expenses, a reliable car or an investment opportunity—can't wait. That's where a home loan top up can help.
This guide will help you understand how a home loan top up works, who it's for, and the pros and cons of using one.
Key Points
A home loan top up is a convenient way for borrowers to access home equity and use the funds for other expenses, like a new car or renovations.
Topping up your home loan increases your mortgage, but you will not pay interest on the extra amount until you draw down the funds.
Fixed rate loans are generally not eligible for loan top ups, but variable rate loans are.
What is a Home Loan Top Up?
Topping up your mortgage is a convenient way to access the equity in your home and use those funds for other purposes.
First, it helps to understand what we're talking about when we say equity. When you subtract the remaining mortgage amount from your home's market value, you get equity. Essentially, it's the portion of your house that is paid off, that you actually own.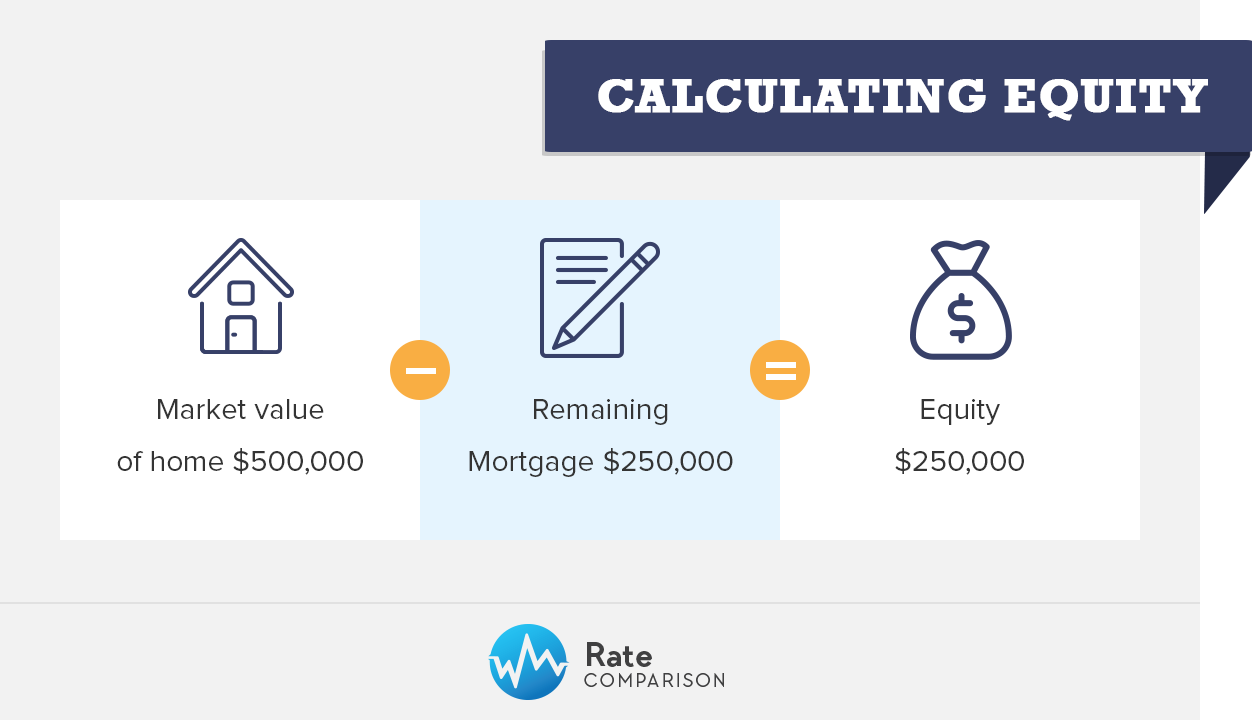 There are three common ways equity builds in your home:
Making a large initial deposit toward the purchase
Your home increasing in value
Paying down your mortgage over time
To determine the amount of equity in your home, you may need to have an up-to-date property valuation. To gain access to this equity, you can then top up your home loan by the relevant amount.
It's important to remember that when you top up your loan, you are increasing your mortgage. When you draw down the topped up funds, you reduce your equity, however it will build back up as you make repayments.
How Does a Home Loan Top Up Work?
A home loan top up is often compared to credit cards: topping up your home loan is similar to raising your credit limit, while keeping the rest of the account the same. However, you won't be charged interest on the new loan amount until you draw down the funds.
Let's look at an example.
Claire purchased a home for $430,000 in 2014. In 2018, that same home is now valued at $650,000 and Claire has paid her loan down to $275,000. Her home equity is $375,000.
She needs an extra $50,000 to renovate the property, so she'd like to access some of the equity in her home. All going well, Claire will apply for and receive a $50,000 loan top up from her lender. Her mortgage will rise from $275,000 to $325,000.
Interest doesn't kick in on the topped up funds until those funds are used. So how does this work? Depending on your lender, you may be able to choose whether you'd like the top up funds applied directly to the loan or deposited into a separate account.
Top up funds applied directly to the loan
The funds will sit in your loan account available for redraw. Once you redraw the funds, interest will apply.
Top up funds deposited in a separate financial account
If you opt to have the funds deposited separately, they are considered drawn down. Your mortgage will increase and you'll owe interest immediately.
Topping up your loan is not free money; it results in higher repayments, which could extend the life of your home loan. It's smart to talk to your lender or a mortgage broker before making a decision.
How Does a Home Loan Top Up Work?
Borrowers can top up a home loan for a number of reasons, including:
To do renovations on an existing home
To purchase an investment property
To consolidate debts
To pay for a wedding, holiday or education
To purchase new furniture or appliances
To purchase a new car
Topping up a home loan can be more financially viable for many borrowers. Interest rates on home loans tend to be lower than those on personal loans.
Your lender will ask you to clarify why you want the top up when you apply. Some lenders will not permit you to top up your loan with the intention of paying a tax bill or business-related expenses.
There can also be tax liabilities for investors who wish to top up the mortgage on an investment loan; for this reason investors are encouraged to discuss their financial situation with a professional before moving forward.
What Types of Home Loans Can Be Topped Up?
A home loan top up is a feature included with some loans but excluded from others. In general, fixed interest rate loans are not eligible for home loan top ups, but variable rate loans are.
For fixed loans, the total loan amount is part of the contract, and topping up your home loan would breach the terms.
How Much Can I Top Up?
You won't automatically be eligible to top up your loan by the amount of equity in your home. Lenders use several factors to determine your top up amount, including:
Available home equity
Your financial situation
Your lender will need to assess your top up application to decide whether or not you will be able to make the increased repayments.
What Does it Cost to Top Up My Home Loan?
Fees may apply to a home loan top up, but they do not apply to all borrowers. Fees to look out for include:
Valuation fee
Loan establishment fee
Legal fees
Lender's Mortgage Insurance (LMI)
Many lenders will waive a number of these fees if you hold a home loan package with them.
In addition, your lender may have a minimum and maximum top up account that applies. When calculating the cost of a home loan top up, remember that you will also be making increased repayments.
Who Can Consider a Home Loan Top Up?
Some restrictions may apply, so check with your lender to see if you are eligible to apply for a top up. For example, lenders may limit the number of times you can top up your loan; you should also be up to date with your repayments and in good standing with your lender.
However, any eligible borrower may wish to consider a top up if they need to access a sizeable chunk of cash in a short period of time.
To apply for a home loan top up, contact your lender and complete an application form. Your lender will assess your application to be sure you can meet the new repayments, so aim to reduce your other debts if possible.
Alternatives to a Home Loan Top Up
If you need access to funds in a short period of time, a home loan top up may not be your only option. You can also consider the following:
Redraw Facility
If you've made extra repayments on your home loan and it has a redraw facility, you can redraw these funds as required. You'll usually need to set up redraw with your lender – either online, over the phone or in person.
Change Your Repayment Structure
To free up day-to-day cashflow, you may be able to change your repayment structure. For example, changing from principal + interest repayments to interest-only repayments can reduce the amount you pay each month. However, this will also extend the life of your loan as you are not paying it down as quickly.
Refinance
Compare home loans to see if you can get lower interest rates or better mortgage terms. This could save you money over time, but may not be as practical if you need cash quickly.
Line of Credit Loan
A line of credit works in a similar way to a top up – both rely on your home's equity – but it is a separate loan product. Line of credit loans are an additional account to manage, and usually have a higher interest rate than a regular home loan.
Pros and Cons of a Home Loan Top Up